If you are a regular Apple user, iTunes is definitely essential from the very first days. Apple mobile devices such as iPhone, iPod and iPad all require iTunes to sync music, photos, applications through devices. iTunes is also used to backup data so that you do not lose any data before transferring to a new device. It was absolutely important that every Apple user needed back then. However, things have changed greatly since the launch of Apple cloud service, iCloud.  
Source: Apple
Now with iCloud, any type of data might be uploaded and downloaded through this cloud service. Therefore, iTunes has become less popular and less used within the last few years. Moreover, it is considered rather old-fashioned to plug your devices into your laptops or desktops. iTunes has been replaced on macOS by the new Music app. Apart from the streaming service, syncing is moved to Finder on macOS. Therefore, the only OS that iTunes is available now is Windows. However, the app is going to be phased out from Microsoft's OS as well in the near future.   
Source: Apple
Microsoft and Apple have announced that they are launching three different apps for Windows which are Apple Music, Apple TV, and Apple Devices. This is also part of the Windows 11 preview build for developers. There are three different apps and each allows you to perform one exact function. For Apple Music, it is definitely used to stream music from Apple streaming service. Apple Music is now the second most used music streaming platform, behind Spotify. With a monthly subscription, you might listen and download millions of songs from every artist in the world. Apple TV, otherwise, offers a wide variety of movies and TV shows. Meanwhile, most significantly, Apple Devices is the official replacement for iTunes to sync and backup devices. 
Installing these apps also means deleting iTunes. Therefore, if you have essential data on iTunes, it's advised to backup the data and then move to the new app.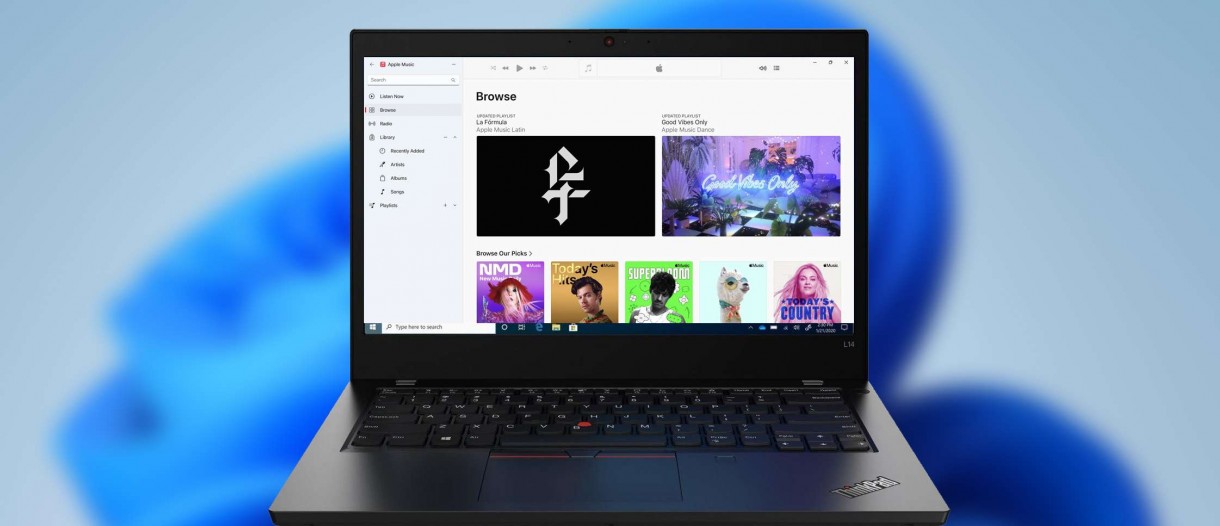 Source: Apple
Currently, it is a fact that podcasts and books are the only useful features on iTunes. However, Apple has not moved these features to the new three apps. It is unclear that the company is going to do this in the near future. Hopefully, these will be kept with upcoming apps' updates. If you want to install iTunes, you also need to uninstall these three apps.